DOWNLOAD THE 2023 HUBSPOT ECOSYSTEM SALARY GUIDE
The latest edition of the market's only HubSpot talent salary guide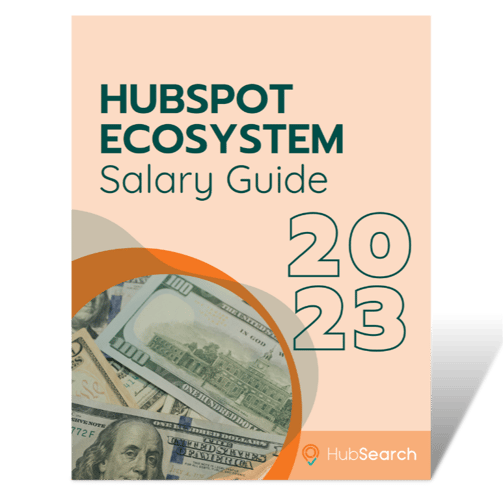 Since the last release of our salary guide, much has changed in the market, such as a growing acknowledgment of the HubSpot Admin and the evolution of the "quiet quitting" movement.
In the re-release of this guide, we provide you with a breakdown of the following to remain competitive in today's MarTech market:
Market rates by career type -- backed by our data gathered through working with both companies and candidates.
A comparison of our polls to the HubSpot community and what it means when the community matches or doesn't match our ranges.
Information for employers on retention, how to talk to your team, and what to do if you are below market rates.
Information for employees on how to speak with your current company if you are below market rates
Career paths discussed in this edition include HubSpot Administrators & Technologists, Digital and Content Marketers, Revenue Operations, Solutions Architects & Implementation Specialists, and more!
Download the guide today, and remain subscribed to be the first to know when we release our latest project: the HubSpot Ecosystem Skills Guide 📖